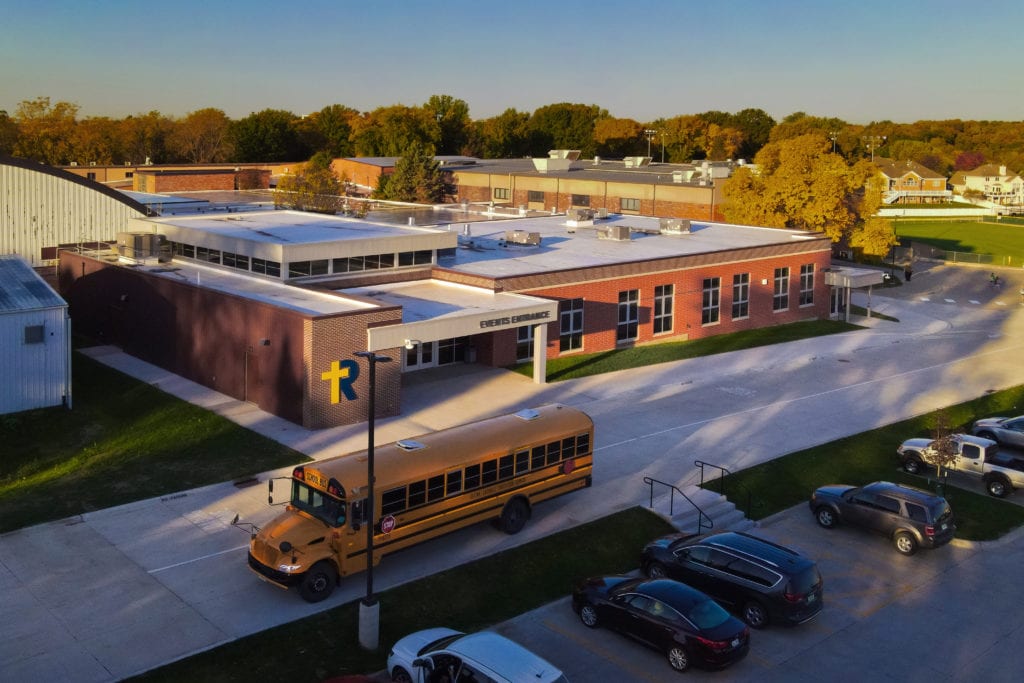 In September of 2019 Build to Suit began construction on a new education wing for Regina Catholic Education Center located in Iowa City. BTS project Manager Mike Villahauer was pleased to take on this project as a proud Regina alum.
Designed by ISG, Inc. and Shive-Hattery, the space included four classrooms, a state-of-the-art science lab, lobby, concession area, athletic training room, restrooms and an entrance dedicated for extracurricular activities. Most notably this space includes the ability to expand in the future on the south side of the building.
The new space provided 11,723 additional square feet to the education center. The lobby totaled 2,750 square feet, each classroom at 850 square feet and the science lab at 1,115 square feet. The science lab was designed and built for future expansion capabilities and was equipped to accommodate a teacher demonstration area, lab center for multiple students and advanced technology with 3D projection and virtual reality capabilities.
The lobby, concession area, athletic training room, and entrance for these extracurricular activities included a high school gym roof replacement, new street entrance to improve traffic flow, complete renovation of locker rooms and rerouting storm water retention.
After just under 10 months of work, construction was completed in July of 2020 – 1 month early and at budget – even with unforeseen winter weather condition costs. Not only was that a roaring success but Regina expressed their gratitude to BTS employee Mike Villahauer by presenting him with the "Distinguished Alumni" award in the fall of 2020.